Our Origin
Home Fabrics, India was founded in 2004 with primary focus on Home Furnishing Textiles. The company emphasizes creativity, ethics and hard work and is led by its President, Ramasuwamy Alakappan Singaram. With a growth rate of nearly 30% annually, it is now established as one of the leading suppliers of Home Textiles. The detail to design development, quality and general business solutions is at the heart of the growth of the company. In addition to this, the company offers a door to door solution for customers that makes it easy and effective for them to receive products on time. The company specializes in products that range from solids, embroideries, prints, and trims in fabrics like polyesters, rayon, linen, silk, bamboo and cotton. We cater and supply numerous Inherent Flame Retardant fabrics to the contract market that are tested to U.S standards and pass NFPA 701, Cal Bulletin 117 and NFPA 260.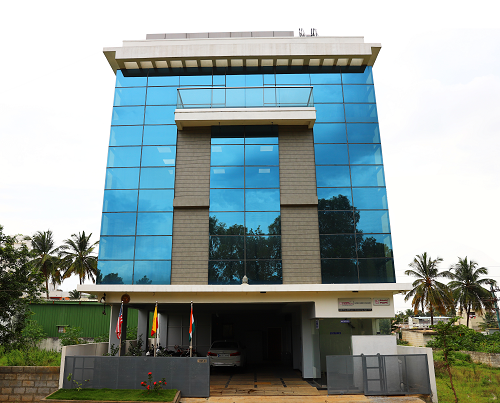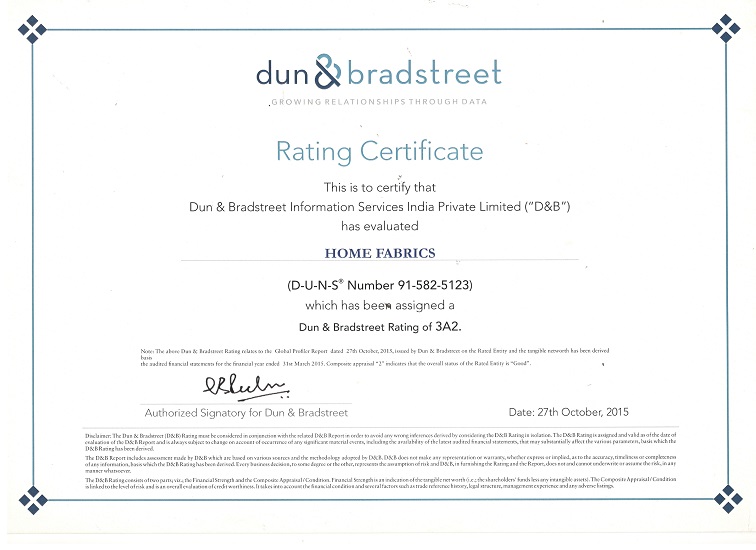 Credit Rating Certificate from D&B
The Dun & Bradstreet (D & B) Corporation located in New York is a company that provides commercial data, analytics, and insights for businesses. D & B has rated Home Fabrics at 3A2 which implies that the status of the entity is good. The D & B rating consists of 2 parts, the financial strength and the composite appraisal. Financial Strength is an indication of the tangible net worth and Composite Appraisal is linked to the level of risk and is an overall evaluation of creditworthiness. The financial strength is rated on a scale of 5A to 1H and the composite appraisal is rated on a scale of 1 to 5 corresponding to low risk to high risk of business depreciation. Hence, a rating of 3A2 indicates good financial strength and low risk of business.